Step-by-Step Instructions for the TrueNicks Stallion Subscription
Overview of the Ordering Process
Visit the TrueNicks.com Reports console. If you are already registered, log in -- otherwise, you should create your free account.
Go to the Stallion Subscription page
In "Step 1" of the order report console, type in all the details for you and your farm that the stallion is to stand at.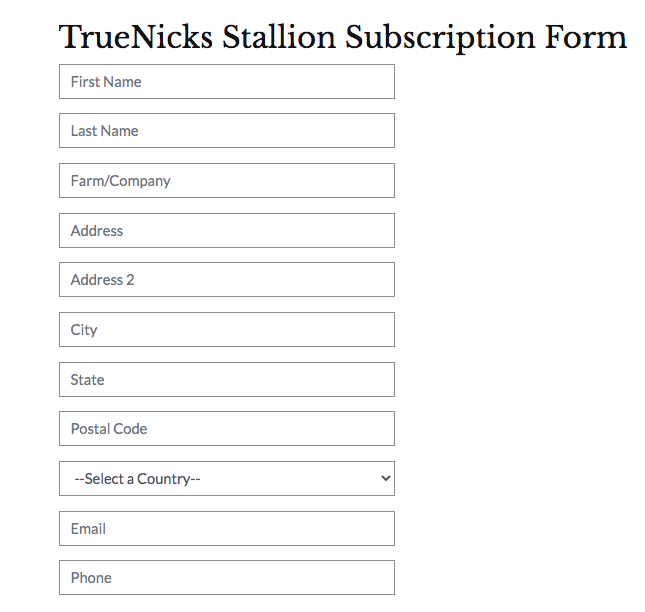 The next step is to enter the names and details of each of the stallions that you are wanting to subscribe to TrueNicks. Enter their name, select the report type that you are wanting, enter their stud fee and what farm they are standing at.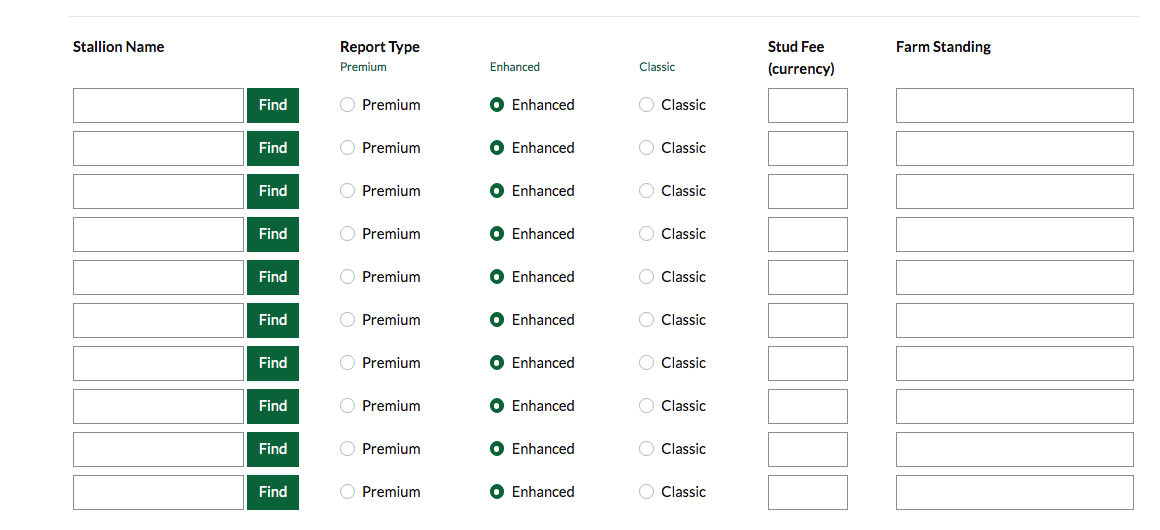 For each stallion please make sure that you press "Find" to select the stallion. A verification screen will list all horses with the name you've chosen. Please click "Select" next to the correct stallion.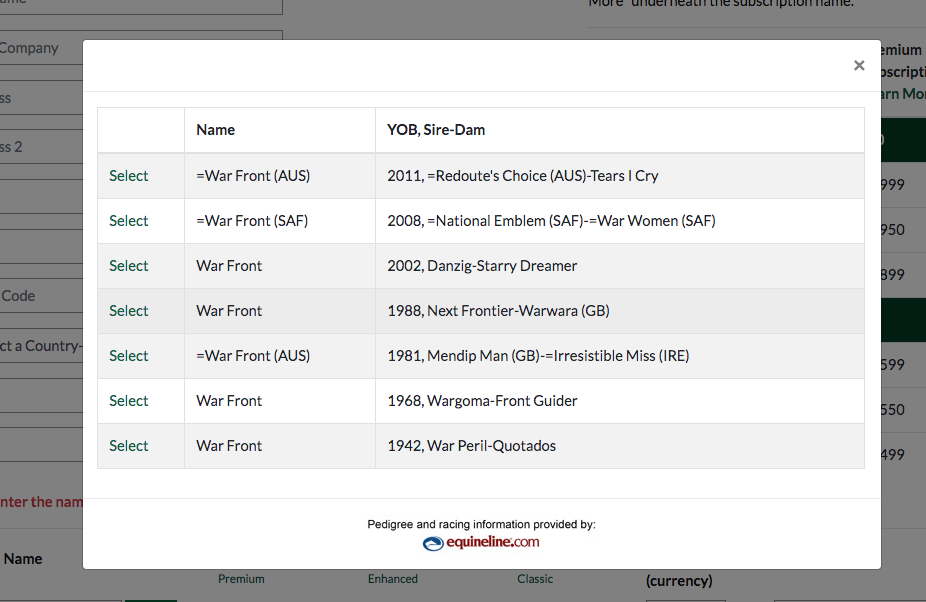 After confirming all of the stallions, you have the option to enter any staff (managers, etc) that would like to get the weekly usage stallion report that TrueNicks provides, as well as access to any of the features of your account. Please enter their names as well as email address. You can also add in any notes that you feel are relevant.

Press the submit button. This will send a confirmation email to you as well as a notification to us to set up the activation of the stallion(s). You will subsequently be sent an email with an invoice as well as a link to make online payment. Payment will need to be processed before the stallion is live on TrueNicks