Pat Hayes, general manager at the Ryan family's Castleton Lyons farm near Lexington, said he remembers clearly the day he met Oussama Aboughazale in early 2019. The international owner/breeder was on the farm to see his homebred stallion Protonico , who had recently been relocated from another Central Kentucky farm.
"He put his arm around me and said, 'Pat, this horse will breed a champion. Don't doubt me on this,'" Hayes recalled. "He's been steadfast in his belief of this horse the whole way through. And then three weeks ago, he was at Castleton Lyons and said he believed Medina Spirit would win the Derby."
Medina Spirit more than delivered by not only winning the May 1 Kentucky Derby Presented by Woodford Reserve (G1) but by leading at every point of call, repelling a serious challenge from Juddmonte Farms' Mandaloun at the top of the stretch, and digging in to win by half a length.
"To now be standing a stallion with a Derby winner in his first crop from a limited book is huge," Hayes said of the 10-year son of Giant's Causeway. "The phones have been ringing since Saturday evening, and we've added quite a few mares to his book in the last 36 hours. We're late in the season now, but next year this certainly puts a different spin on things. I think breeders will see Protonico in new light."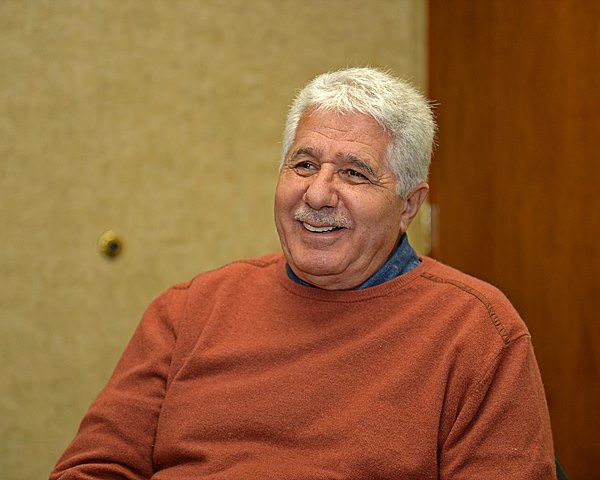 Protonico is a third-generation homebred for Aboughazale, who owns Sumaya Farm near Paris, Ky., and races as Sumaya U.S. Stables. The horse raced from 2 to 5 and won or placed in six graded stakes, getting victories in the Alysheba Stakes (G2), Smarty Jones Stakes (G3), Discovery Handicap (G3), and Ben Ali Stakes (G3). He also was runner-up in the Clark Handicap (G1) and third in the Jockey Club Gold Cup Stakes (G1). Protonico retired with a 7-1-2 record from 16 starts and earned $997,587.
Aboughazale first retired Protonico to stud at Taylor Made Stallions and then stood him for a year at Darby Dan Farm. The stallion eventually found a home at Castleton Lyons, which is near Sumaya Farm. Aboughazale bought the 235-acre farm, formerly Belvedere Farm and then Crystal Springs Farm, in 2017 and by 2018 had reached its capacity for mares. Frances Relihan, bloodstock manager for Sumaya Farm and Sumaya U.S. Stables, contacted Hayes, who she grew up with in Ireland. They soon had a deal that sent Protonico to Castleton Lyons along with a group of mares.
Standing Protonico was a "no-brainer," according to Hayes.
"The stallion game is very competitive, and it's tough to get in on the young stallions," he said. "We saw a son Giant's Causeway out of an A.P. Indy mare with a very good race record. He earned nearly a million dollars and was on the board in six graded races. It is kind of hard to say 'No' to a horse like that. And we knew Mr. Aboughazale and the team at Sumaya was going to support it him, so it was a no-brainer to bring him through the Castleton Lyons gates."
Protonico shares the stud barn with Castleton Lyons' homebred champion Gio Ponti . The 16-year-old son of Tale of the Cat was bred in Kentucky in the name of Kilboy Estate, the Ryan family's farm in Ireland, and raced in Castleton Lyons colors with trainer Christophe Clement. He won 10 graded stakes racing from 2 to 6, including seven at the grade 1 level. Gio Ponti's brilliant performances were honored with three Eclipse Awards, as champion grass horse and champion older horse in 2009 and champion grass horse in 2010.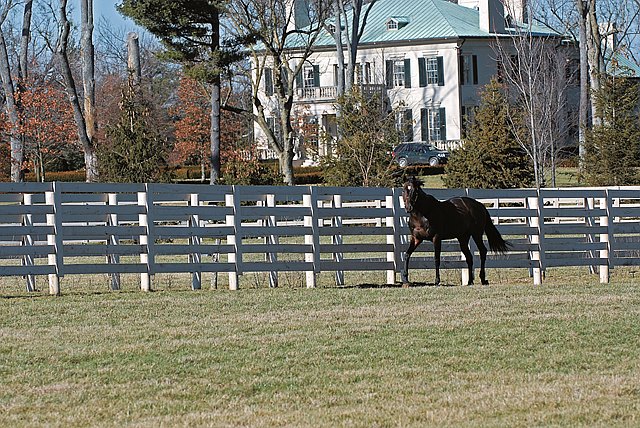 Castleton Lyons also was home for seven years to Bernstein, a sire of 85 stakes winners, including multiple U.S. champion grass mare Tepin and Breeders' Cup Mile (G1T) winner and sire Karakontie , and stood for four seasons Malibu Moon , the sire of 2013 Kentucky Derby winner Orb and another 50 graded/group stakes winners. Malibu Moon has stood at Spendthrift Farm since 2008 but Castleton Lyons still owns an interest in the stallion.
Hayes said reports about Protonico's 2-year-olds this year give him confidence that more headliners lay ahead.
"Mr. Aboughazale has supported him strongly with some of his very nice mares over the years, and they have a nice 2-year-old colt right now named Protonic Power, who is a half brother to Princess Noor," Hayes said, referring to the winner of last year's Del Mar Debutante Stakes (G1) and a daughter of Not This Time . "He's with Karl Keegan in Florida, and we'll be expecting big things from him. To have another nice horse coming along from a small crop is going to be huge as well."
Hayes said Protonico's strong start at stud is strictly the result of Aboughazale's commitment to the horse backed by his team at Sumaya Farm—Relihan, farm manager Jody Alexander, and resident farm veterinarian Susanna Bonameti.
"We go through their mares and make sure we have the right fit for Protonico," he said. "They are here regularly looking at the foals and the yearlings, so it is a great relationship."