The Gerry Dilger Equine Scholarship Foundation announced Nov. 20 the recipients of the Kentucky experience scholarship that now selects candidates to place on Kentucky farms for one year starting this January.
The charity was set up in memory of Gerry Dilger who mentored so many young people over the years at his Dromoland Farm in Lexington.
The scholarship package includes visa, flights, an hourly wage and accommodation at Springhouse Farm in Lexington and Hunter Valley Farm in Versailles, Ky. Applications were invited to the charity from recent graduates of equine programs from the University of Limerick, University College Dublin, The Irish National Stud, CAFRE Enniskillen, and Kildalton College.
Sean Berns graduated from the prestigious Irish National Stud, just like Gerry Dilger, and will be placed at Springhouse Farm. Berns is not originally from a horse background but he has followed a wide ranging path in the bloodstock world including studying equine business at Maynooth College and working at Derrinstown Stud and Coolmore Stud in Ireland and Newgate in Australia. He hopes to one day own a farm and get involved in pinhooking and breeding.
Also bound for Springhouse Farm is Sarah Pepper who recently graduated from University College Dublin. Pepper has a wide range of equine experience from riding schools and pony camp to working at Gerrardstown House Stud in County Meath and has a special interest in equine nutrition and welfare.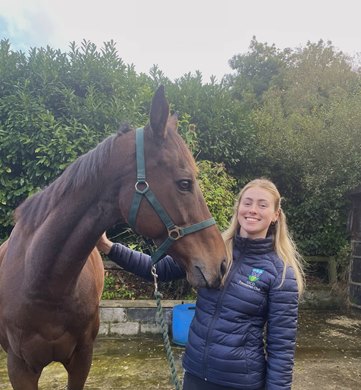 The third scholarship recipient is Larry Mulvany, a University College Dublin graduate who will join Hunter Valley Farm for the year. Mulvany is steeped in racing experience growing up the son of the trainer Michael Mulvany in County Meath. He has also worked with leading European vendor, The Castlebridge Consignment and had a previous short placement with Hunter Valley Farm. He would like to one day train racehorses in Ireland but in the meantime is very keen on getting as much international experience as possible.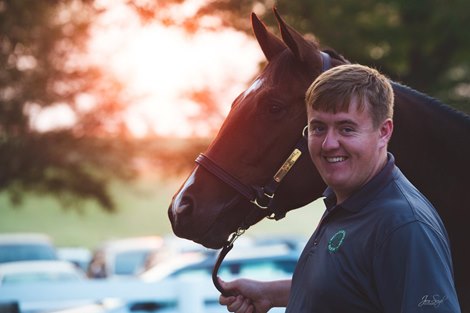 The board of the Gerry Dilger Equine Scholarship Foundation is pleased to provide these three young horse people the chance to enjoy a full year at Springhouse and Hunter Valley Farms as they continue their learning and broaden their experience on leading, commercial Kentucky stud farms.
For further details of scholarship opportunities please visit www.gerrydilgerequine.com.
This press release has been edited for content and style by BloodHorse Staff.